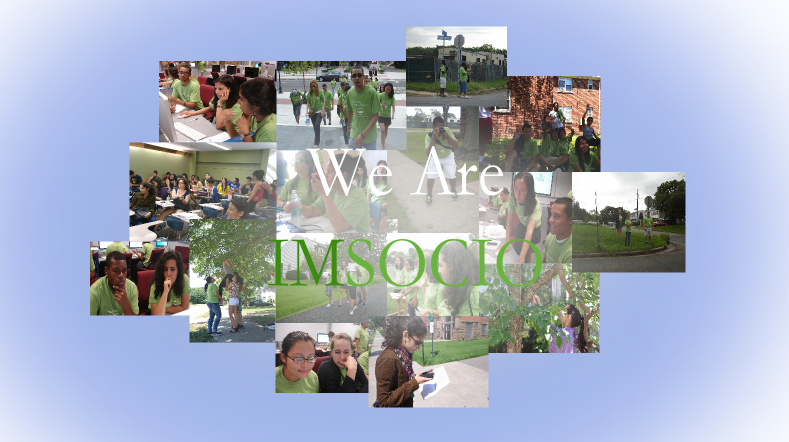 IMSOCIO is an organization working with high school students to help them achieve success before, during, and after college. SOCIO (Scholars Organizing Culturally Innovative Opportunities) began gaining popularity at Franklin High School in 2010. There it became a branch of the Spanish Club, which served as the major administrative body for both organizations.  Club Adviser for the Spanish Club, Nathaly Bracamonte, and SOCIO leader, Enrique Noguera, worked hard to show students that they could achieve success through diligence, focus and determination.
        SOCIO took an independent stride when the group announced an extraordinary opportunity to work with Dr. Wansoo Im, a specialist in community mapping and supporter of local development.  SOCIO and its students began meeting with Dr. Im and thus IMSOCIO was born.  The goal of IMSOCIO is to help the community and demonstrate the impact that students can have when they are dedicated and goal-oriented.
      If you're interested in creating your own interactive map, or if you just have questions and want more information about IMSocio, please don't hesitate to contact us! Visit www.vertices.com
Wansoo Im, PhD
317 George Street #411
New Brunswick, NJ 08901
732-418-9135
gis@vertices.com
Visit www.centerforcommunitymapping.org for more information about our community mapping efforts.